Stephanie Gaskill Jakub
Officer Chair
Owner, Stephanie Jakub Homes
Andy McFayden
Vice Chair, Advisory DFS Chair
Executive Director, Strategic Communication, WSU Tech
John Newsom
Secretary
Community Volunteer & Retired Engineer, The Boeing Company
Kelley Williams
Treasurer
Retired VP of Administration, Friends University
Karen Callaway
Director
Senior Vice President/ Chief Risk Officer, Meritrust Credit Union
Patty Owens, ASC*–
Officer Vice-Chair
RN, Independent Caregiver
Sr. Mary Catherine Clark, ASC*
Director
Regional Counselor for the US Adorers
Sr. Sarah Harbaughs, ASC*
Director
Advocate, HOT team
*ASC, a member of the Adorers of the Blood of Christ, a Catholic religious order of sisters.
Daniel Murphy
Director
Web Technology Specialist, Newman University
Nicole Howerton
Director
Owner/President, Howerton+White Integrated Marketing Agency
Megan Wagner
Director
Customer Solutions Manager, Evergy
Omar Franco
Director
Safety Director, Pearson Construction LLC
Marry Mann
Director
Employment Specialist, Workforce Alliance
Bridget Turner
Director
CFO/ Controller, Vision Communication
Jean Garinger
Director
Owner, Garinger and Associates, LLC (American Family Insurance)
Emily Matta
Director
Associate Attorney, Foulston Siefkin LLP
Cameron Dawson
Director
Criminal Intelligence Analyst, KBI
Amber Beck, Executive Director
Amber graduated with a Bachelors in Business Administration and Marketing with a minor in management from Wichita State University. With over 10 years of experience in non-profit, development and leadership, Amber was recruited by the Wichita Women's Initiative Network (WIN) (now known as The Women's Network) in January 2017 to be their account manager. Her duties included finding employment opportunities for their participants in the local area. While in this position, Amber succeeded in securing manufacturing partnerships through networking with community businesses. In 2019, Amber was promoted to WIN interim Executive Director following the retirement of the former executive director; by January 2020 she was promoted to Executive Director. Since Amber's promotion, the number of graduating participants in the WIN program has grown substantially.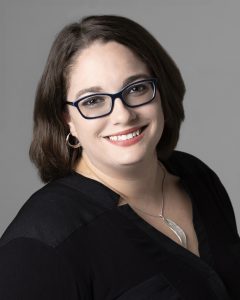 Kirstin Saathoff, LMSW, Program Director 
Kirstin Saathoff, LMSW, is the Program Director for The Women's Network. Kirstin oversees several aspects of both the transitional employment program and Dress for Success Wichita which includes program development, and client therapy. Kirstin completed her education at Wichita State University where she earned a Bachelor of Arts in Psychology and a Master of Social Work degree. Kirstin found her passion for the organization when she started as an intern in 2018 and since then has filled several roles within the agency.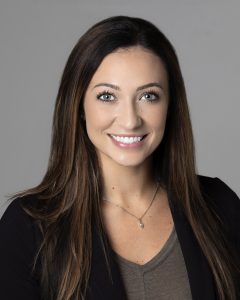 Martha Mulnix, Project Manager 
Martha oversees a variety of areas for both Dress for Success and the Transitional Employment Program as The Women's Network's Project Manager. With a background in business management ranging from small, family-owned to multimillion-dollar companies, she has over eight years of management experience. Martha's personal experience fuels her passion for the mission of the organization. She has been with us since December of 2020.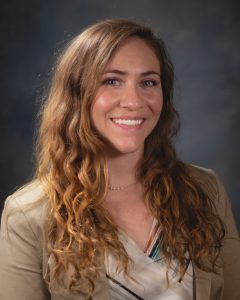 Brittany Vuu, Administrative Assistant 
Brittany is graduating with her Bachelors in Business Administration at Wichita State University. In her role, she handles social media content and executes any marketing direction needed while also assisting any staff needs and answering any questions clients may have. Brittany was added to the team in November of 2021.